welcome to our registration page!
THANK YOU FOR USING ELEYO (FORMERLY FEEPAY), QUEEN CREEK COMMUNITY ED'S ONLINE SYSTEM FOR REGISTERING FOR PROGRAMS AND MAKING PAYMENTS SECURELY WITH CREDIT, DEBIT CARDS OR ELECTRONIC TRANSFERS FROM YOUR SAVINGS OR CHECKING ACCOUNTS.
REGISTRATION IS OPEN NOW FOR SUMMER CAMP!
We are offering a Summer Camp in four locations this year - Desert Mountain, Frances Brandon Pickett, Jack Barnes, and Gateway Polytechnic.
Please click on "Explore All Programs" above
Camp Rates = $30 per day, $120 weekly rate for Mon-Fri. if paid by deadline. After deadline, $35 per day, no weekly rate. Registration and payment must be received by the deadline which is the Monday prior to the week child is attending.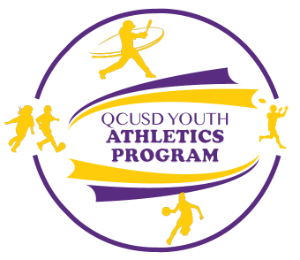 YOUTH ATHLETICS PROGRAM (YAP)
Please go to "Explore All Programs" above and click on the list of YAP activities to see the exciting youth athletics camps, clinics and instructional activities we have planned with our quality coaches and staff for the summer and throughout the school year! Be sure and check back frequently for new events!
For more information, contact Susan McGee, YAP Clerk, 480-987-5981, smcgee@qcusd.org.
Preschool Registration for the 2018-2019 school year is now open to residents of the Queen Creek Unified School District. Open enrollment has not yet been approved by the Board of Directors. Please contact Susan Olson with any questions regarding open enrollment for preschool. All classes require a $50 registration fee. For school specific questions such as viewing the classroom, please contact your chosen school directly. All registered students will receive an invitation for a meet the teacher event in Mid July.
Click on the link below to register. Select the class interest under the school, and the links will take you to the registration page. Be sure to notice AM or PM for the class you are interested in for your student. Many of the morning classes are already full, but you can place your child on the wait list.


Our newest school, located in the Meridian subdivision, at 22801 E. Via Del Jardin, will offer the same preschool opportunities as our other Host Schools.
Click the class of your choice below to link directly to the registration page.
Located at 5149 S. Signal Butte in the Eastmark Community of Mesa, AZ, GPA will be expanding preschool classes for the 2018/2019 to better accommodate the needs of the community.
Click the class of your choice below to link directly to the registration page.
Next to the Queen Creek Unified School District Office, at 23636 S 204th St, QCE will continue to offer the same programs as offered for 2017/2018.

Click the class of your choice below to link directly to registration.
After School and Evening/Weekend Enrichment Courses..
new classes posted!
Please click on "Explore All Programs" above to view and/or register for after school or evening & weekend enrichment classes.
Before and After Care (Discovery Kids & Club DK). View Parent Handbook here.
We are currently on waitlist for some schools.
Discovery Kids (DK) is a state licensed before and after care program offered at each QCUSD K-6 school site. DK offers structured activities, homework help and hands-on learning for children. All-day care is also offered on select non-school holidays. The program is licensed through DHS and contracted through DES. Club DK is available for middle school students with homework help, tutoring, STEAM (Science, Technology, Engineering, Art & Math) activities.Registration requires a 48 hour processing period before your child can begin attending, based on space availability. To see rates, click HERE. To register, choose "Explore All Programs" above.


If you do not have a login, you must first set up your district-wide account and add family members as well as payment information.Select "Explore All Programs" to register for any Community Education program. If you have questions about programs, your bill or how to register, please contact Community Education at 480-987-7460.