welcome to our registration page!
THANK YOU FOR USING ELEYO, QCUSD'S ONLINE SYSTEM TO REGISTER FOR PROGRAMS AND MAKE PAYMENTS SECURELY WITH CREDIT, DEBIT CARDS OR ELECTRONIC TRANSFERS FROM YOUR SAVINGS OR CHECKING ACCOUNTS. nEW TO ELEYO? cLICK HERE TO GET STARTED....
Download Child Care Tax Statements Tax Statements are ready to download every January and may be accessed while reviewing your account online. The statements reflect line items for payments made on the account and include the name of the payer. When logged into your account, use the Download Tax Information button to access a printable copy of your report. The Download button is visible until April.
1. Log into your account.
2. While viewing the Dashboard, select the account for the program you wish to print a Tax Statement. (NOTE: Each Program will have a separate tax statement.)
3. Select the Download Tax Statement button.
4. To return to the Dashboard or the Manage Account tabs, select the Your Profile link at the bottom of the page.
---
After School and Evening/Weekend Enrichment Courses
Please click on "Explore All Programs" above to view and/or register for after school or evening & weekend enrichment classes. We've got Drama, Bounce Boot Camp, and many more!!
SPRING CAMP registration is open for March 11-22 - 2 locations, Desert Mountain Elementary and Gateway Polytechnic Academy
Please click on "Explore All Programs" above

Camp Rates = $35 per day, if paid by deadline. After deadline, $40 per day, no weekly rate. Registration and payment for all days chosen must be received by the

deadlines -

Click here

for flier and field trip info.
PRESCHOOL
Full Day Preschool Registration is now open. No open enrollment paperwork is needed for tuition preschool. This new program will be taught by an appropriately Certified Early Education Teacher.
The Full Day program runs Monday thru Friday from 8:30am to 3:15pm.
If you need Extended Care for the Full Day Program, please complete TWO contracts. One for Full Day Preschool and one for Extended Care.
Follow us on Social Media for the latest information.
Half Day Tuition Preschool Programs for the 2019/2020 school year are open to all students. Students must turn 3 before September 1, 2019, must be potty trained, and family must provide their own transportation. See QCUSD Half Day Preschool Programs to enroll your student now!
Preschool Extended Care Options
Beginning with the 2019/2020 School Year, Before and After school care will be offered to students enrolled in the QCUSD Preschool Program.
Half Day Preschool students can choose before care for those enrolled in the morning program, and afternoon preschool students will have after school care available.
Full Day Preschool students will be eligible for both before and after school care.
The extended care program has a morning drop off as early as 6:30am and the after school program ends at 6pm. Rates will vary and there is NO additional registration fee.
For Preschool Tax information, the directions listed at the top of the page will NOT work. You must email QCPre@qcusd.org to request a copy. Please allow 48-72 hours to process your request. Thank you for your patience.
Before and After Care (Discovery Kids & Club DK). View Parent Handbook here.
Discovery Kids (DK) is a before and after care program offered at each QCUSD K-6 school site. DK offers structured activities, homework help and hands-on learning for children. All-day care is also offered on select non-school holidays. Club DK is available for middle school students with homework help, tutoring, STEAM (Science, Technology, Engineering, Art & Math) activities.Registration requires a 48 hour processing period before your child can begin attending, based on space availability. To see 18.19 school year rates, click HERE. To register, choose "Explore All Programs" above.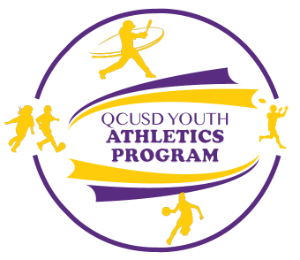 YOUTH ATHLETICS PROGRAM (YAP)
Please go to "Explore All Programs" above and click on the list of YAP activities to see the exciting youth athletics camps, clinics and instructional activities we have planned with our quality coaches and staff for the summer and throughout the school year! Be sure and check back frequently for new events!
For more information, contact Christina Klassen, YAP Clerk, 480-987-5981, cklassen@qcusd.org.


If you do not have a login, you must first set up your district-wide account and add family members as well as payment information.Select "Explore All Programs" to register for any Community Education program. If you have questions about programs, your bill or how to register, please contact Community Education at 480-987-7460.