Department Staff Directory
Welcome to our Community Education Department Staff Directory! We at Community Education want to ensure that our QCUSD students and families are having an amazing time with our programs, please don't hesitate to reach out to us if you have any questions or concerns!
Our goal, as a district, is to provide a quality education with the belief that all children can learn. We are proud of the comprehensive pre-k through 12th grade academic programs we offer to meet the needs for all of our students. We have quality programs in regular education, gifted, special education, and early childhood, as well as career and technical, and alternative high school services.
Ellie Hardt - Director of Community Education
Hi, I am Ellie Hardt and I am proud to be the Director of Community Education for QCUSD. I have served in education for over 25 years working in a variety of roles ranging from a teacher, to a high school coach (basketball, track and cross country), to an Athletic Director and now my new current role as the Director of Community Education . I attended Northern Arizona University (Go Lumberjacks!) where I received a BA in Elementary Education. I am an Arizona native and I have called the Queen Creek area my home for the past 17 years. In my free time I love to organize cross country races around the country , shop, and spend time with my family. My husband Shaun and I have 6 amazing kids (5 of which) have all graduated from QCHS. I have also been blessed with 7 beautiful grandchildren.

Feel free to contact me at ehardt@qcusd.org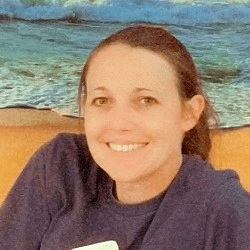 Discovery Kids Site Contact Information

Below are the direct phone numbers for each site in our Discovery Kids Before and After School Program.



Desert Mountain Elementary School
~ Site Phone: 480-494-7127
Faith Mather Sossaman Elementary School
~ Site Phone: 480-930-2405
Frances-Brandon Pickett Elementary School
~ Site Phone: 480-274-9012
Gateway Polytechnic Academy
~ Site Phone: 480-512-9581
Jack Barnes Elementary School
~ Site Phone: 480-241-0635
Queen Creek Elementary School
~ Site Phone: 480-277-0287
Silver Valley Elementary School
~ Site Phone: 480-842-2342
Katherine Mecham Barney School
~ Site Phone: 480-241-5869
Schnepf Elementary
School
~ Site Phone: 480-743-7930